Fanny's Menu
Fanny's cafe is not a fast food Restaurant. We are an Independent Traditional Cafe. All of our meals are cooked to order fresh from Fanny's Menu with local Ingredients.
 Fanny's Menu 2020
We are always updating and improving our menu but we do stick to the traditional dishes and favorites our customers love. To help us keep our service at its best constructive idea's are always welcome and we always apreciate a nice Review. Thank you Jo & the girls 
Early Riser
Mon-Fridays 6am-8am 

OFFER 
only 1 Sausage 1 Bacon 1 Scrambled Egg 1 Beans 2 Toast slice
£2.95
RESTSTOP Breakfast
2 Bacon 1 Egg 2 Sausages 1 Hash Brown, Beans or Tomatoes (no drink inc) add 60p for Bubble & Squeak or Fried Potatoes
£4.30
Fanny's Cooked Breakfast
1 Bacon 1 Egg 1 Sausages 1 Fried Bread/Toast , Beans or Tomatoes Tea or Coffee made with water add 20p for Poached or Scrabbled egg
£4.50
Mega Breakfast
2 Bacon 2 Egg 2 Sausages 1 Black Pudding 1 Mushrooms , Beans or Tomatoes (no drink inc) add Fried Bread or Toast, Tea or Coffee made with Water
£5.60
Ham & Chips
Ham with 2 eggs and Chips 
£5.00
Sausage & Chips
2 Sausage 1 egg and Chips 
£4.50
Sandwiches
Double sausage £2.10
Double Bacon £2.30
Double egg    £2.00
BLT Bagguette £3.00
Double sausage 2 bacon £3.00
Double sausage 1 bacon 1 egg £3.00
One sausage one bacon & egg  £2.50
Double bacon 1 egg cheese toastie £3.00
Ham & cheese toastie  £2.60
Cheese & onion toastie  £2.30
Chip Butty  £2.20
Burger in a bun £2.20
Ham Salad roll  £2.60
Cheese and onion roll  £2.00
Tuna mayo & onion £2.50 Bagguette xtra 20p
mega breakfast roll
Burger 1 Sausage,Mushrooms, egg, fried onions + tea or coffee
£4.40
BREAKFAST ROLL
Bacon, Sausage, egg, hash brown, beans,
£3.20
Burger & Chips
Add fried onions 50p mushrooms and cheese 60p
£4.50
Fannys Super Burger
2 Burgers, onion
2 Bacon, 2 egg,
2 cheese slices
in a Mega roll
with zero free coke glass bottled 
£5.50
Giant Hotdog + Onion
Giant Hotdog + Onion
£2.80
Toasted Pockets
Toasted with cheese 1 bacon 1 egg T/A onion £2.00
On Toast
Cheese on toast £3.00
beans on toast Tomatoes or spaggetti  £3.90
Beverages
Tea £1.00
Herbal Welsh Decaf  £1.20
Coffee £1.20
Milky £1.60
Cappuchino, Mocha, Americano, Camp
All £2.20
Espresso £1.10
Double Espresso £2.30
Milkshake made with with icecream £2.60
Lasagne & chips
Homemade Lasgne and chips
£5.00
Irish curry
(mild, hot, hotter)
Chicken Curry 1/2 & 1/2 Rice and chips
£5.00
Irish Curry & chips (No chicken) 
£3.00
4 Egg Omelette
Omellette made with 4 fresh eggs
£3.00
Chilli
Chilli Rice and Chips
£5.00
Meat n Two Veg
Sunday lunch (more than two veg) priced with spotted dick desert
£7.50
The Volcano
Large buttered crumpet with chesse & 1 bacon 1 egg with beans or tomato 
£3.50
Fanny's Sextra's
Spaggetti 65p Chips £2.00
Cheese 65p Sausage 65p
Black pudding 60p  Bacon 70p
5 onion rings £1.00 Hash Brown 60p
Mushrooms 65p Tomatoes 55p
Beans 55p  Fried egg 55p
Fried Bread 40p White Toast 45p
Toast & Marmalade £1.50
Bread roll 70p Bread and Butter 40p
Coleslaw 85p Brown Toast 50p
Poached or scrambled egg on toast £2.80
Testimonials
We are very thankful for our Reviews and appreciate the feedback we recieve, it all helps to provide the service we are proud of.
Excellent as always, Today I tried Fannys Irish Chicken Curry and homemade chips delicious.
Cardiff Media
30th October 2019
Friendly staff. Nice Breakfast.
Russell Wall
23rd December 2018
the food is good but the owner is a real star, nothing to much for his customers, we called in for a sandwich after visiting the transporter bridge, he really went the extra mile to make our day, thanks!
james fairbrother
20th July 2017
Brilliant breakfast, helpful friendly staff and a welcoming atmosphere x
Deanne marie
2nd March 2019
Cracking food,proper cafe in my book just how I like it also in a good location with the transporter bridge adding to the atmosphere, I'll be back.
Gareth Williams
4th September 2019
Love Fanny's Lovely friendly owner an staff Food was great and at a good price can't wait 2 return 😍
Claire Williams
21st February 2019
Best place in Newport for breakfast
Sarah Warrington
29th June 2018
Great cheap full English
Matt Holden
5th December 2016
I love fanny's 😁
Feller Wood
3rd July 2017
Service was great and the girl that served us was gorgeous
Neale Whalen
29th August 2018
Food was good and plentiful service was excellent
turbo ponzy
8th June 2019
Proper grub served by really nice people. Prefer bigger mugs but becoming a regular!
Lee Thomas
4th November 2018
The atmosphere felt like I was visiting a friend. Good place to stop on a trip to UK. The staff were very accomodating and friendly. The food was excellent. Not many places make a good home cooked meal that doesn't just feel like it came off an assembly line, but the cafe is perfectly complimented by their menu. The beans were my favorite.
A Jeffs
9th September 2019
Tidy breakfast
Martin Byrne
15th March 2020
Great food, and the nicest staff I've ever seen.
Owen Brown
27th February 2020
Great little place! Very friendly and enthusiastic staff. Plenty of options on the menu board too (maybe too much). Very dated style but clean.
Patrick Tallant
22nd March 2018
Good breakfast, excellent price.
Greame Orphan
23rd October 2018
I Love Fanny's!!!
Marcus Shipley
22nd May 2019
Lovely little caff, nice atmosphere and funky old fashioned American diner decor, food like good British greasy spoon with loads of choice, decently priced, polite friendly staff.
Delyth Horle
11th March 2019
Good service and great quality food
Barry Done
16th February 2020
Nice staff and dog friendly. Should leave the tea bag in the mug and bigger portion on the beans. Cute cafe though
Iestyn Morris
4th May 2019
Nice breakfast
Nathan Sims
22nd June 2018
Love this place.
Natalie Yates
26th May 2019
Friedly staff, made to feel very welcome Good value tasty breakfast.
julie payne
20th July 2018
Lovely brekki although sausages seemed to 'mushy'
Cheryl Morgan
14th October 2019
William Harris
17th February 2018
Would go again. Food cooked to order. Very amenable.
Lynne Mansbridge
2nd September 2018
Had a lovely meal and all the staff were friendly going a gain next week lovely home made food xx thank you so much
Heather Nash-Wright
28th April 2019
It is very friendly like being in someones kitchen nice atmosphere very reasonable food and quite quirky the decoration. Enjoyed our lunch.
Carolyn Morris
22nd November 2019
Fabulous
Cheryl Harper
27th August 2018
joyce brock
20th February 2018
Lovley staff great food and love the american style cafe reccomend for all
John Halford
18th January 2018
Fabulous retro decorated cafe. We had the mega breakfast and it was amazing infact we visited this lovely little cafe in January and was given the most lovely welcome we had to come back. Thanks for our lovely cornbeef and potato pie which we enjoyed when we arrived home. We will be back
Isobel Mitchell
27th February 2019
Some right tasty bird's in here!
gareth-john page
25th October 2019
Great hearty food and super friendly staff. If you want a slap up breakfast that will keep you full for the day, get into Fanny's
Simon Parkes
7th March 2020
Great mega breakfast here. Lovely service, highly recommend!! Seating out front next to the transporter bridge.
Andrew Harding
20th August 2019
I recommend this place to anyone who visits Newport
Jami Stevens
4th March 2019
Great place for a mid week breakfast
Nick Walther
18th January 2020
Good food and great staff
Denise Hale
9th September 2019
Fantastic breakfast, all made to order and comes out lovely
Michelle Blainey
16th June 2019
Best breakfast in Newport by far
Steven Dargavel
24th February 2019
This is the best cafe around Great food great staff owner an absolute star. The welcome us always a pleasure... Biker friendly... With a name like Fanny's what else can you say... Stevo
Steve Cross
24th May 2020
Friendly staff and good food at reasonable prices
Jason York
30th November 2018
Lovely breakfast cheap as well
Ian Barnett
15th February 2020
Friendly and good service
John Putman
15th September 2019
Food and the people was brilliant xx
Jo White
31st December 2019
chris gough
7th December 2019
Nice staff good food even better on price.
Michael Cronin
26th May 2018
Derryn Morgan
31st December 2017
Not bad!!!
Simon James
6th November 2017
Contact Us
If you would like to get in touch or even offer some feedback about your experience we would love to hear from you.
Just fill in your contact details & message we will get back to you shortly.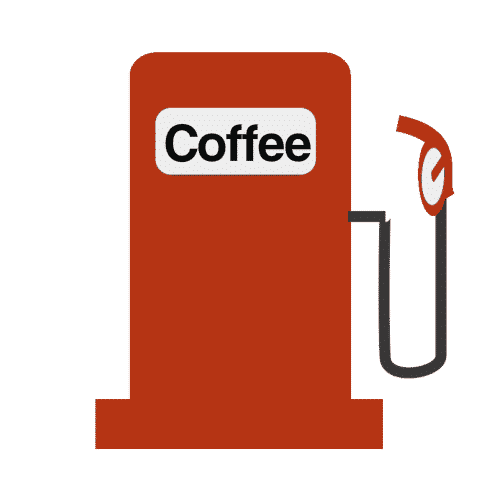 Contact us
01633 264567
info@fannyscafe.co.uk
Open Hours
Mon-Friday: 06am – 3pm
Saturday: 07:30am – 3pm
Sunday: 09am – 3pm