Fanny's Menu
Fanny's cafe is not a fast food Restaurant. We are an Independent Traditional Cafe. All of our meals are cooked to order fresh from Fanny's Menu with local Ingredients.
 Fanny's Menu 2020
We are always updating and improving our menu but we do stick to the traditional dishes and favorites our customers love. To help us keep our service at its best constructive idea's are always welcome and we always apreciate a nice Review. Thank you Jo & the girls 
Early Riser
Mon-Fridays 6am-8am 

OFFER 
only 1 Sausage 1 Bacon 1 Scrambled Egg 1 Beans 2 Toast slice
£2.95
RESTSTOP Breakfast
2 Bacon 1 Egg 2 Sausages 1 Hash Brown, Beans or Tomatoes (no drink inc) add 60p for Bubble & Squeak or Fried Potatoes
£4.30
Fanny's Cooked Breakfast
1 Bacon 1 Egg 1 Sausages 1 Fried Bread/Toast , Beans or Tomatoes Tea or Coffee made with water add 20p for Poached or Scrabbled egg
£4.50
Mega Breakfast
2 Bacon 2 Egg 2 Sausages 1 Black Pudding 1 Mushrooms , Beans or Tomatoes (no drink inc) add Fried Bread or Toast, Tea or Coffee made with Water
£5.60
Ham & Chips
Ham with 2 eggs and Chips 
£5.00
Sausage & Chips
2 Sausage 1 egg and Chips 
£4.50
Sandwiches
Double sausage £2.10
Double Bacon £2.30
Double egg    £2.00
BLT Bagguette £3.00
Double sausage 2 bacon £3.00
Double sausage 1 bacon 1 egg £3.00
One sausage one bacon & egg  £2.50
Double bacon 1 egg cheese toastie £3.00
Ham & cheese toastie  £2.60
Cheese & onion toastie  £2.30
Chip Butty  £2.20
Burger in a bun £2.20
Ham Salad roll  £2.60
Cheese and onion roll  £2.00
Tuna mayo & onion £2.50 Bagguette xtra 20p
mega breakfast roll
Burger 1 Sausage,Mushrooms, egg, fried onions + tea or coffee
£4.40
BREAKFAST ROLL
Bacon, Sausage, egg, hash brown, beans,
£3.20
Burger & Chips
Add fried onions 50p mushrooms and cheese 60p
£4.50
Fannys Super Burger
2 Burgers, onion
2 Bacon, 2 egg,
2 cheese slices
in a Mega roll
with zero free coke glass bottled 
£5.50
Giant Hotdog + Onion
Giant Hotdog + Onion
£2.80
Toasted Pockets
Toasted with cheese 1 bacon 1 egg T/A onion £2.00
On Toast
Cheese on toast £3.00
beans on toast Tomatoes or spaggetti  £3.90
Beverages
Tea £1.00
Herbal Welsh Decaf  £1.20
Coffee £1.20
Milky £1.60
Cappuchino, Mocha, Americano, Camp
All £2.20
Espresso £1.10
Double Espresso £2.30
Milkshake made with with icecream £2.60
Lasagne & chips
Homemade Lasgne and chips
£5.00
Irish curry
(mild, hot, hotter)
Chicken Curry 1/2 & 1/2 Rice and chips
£5.00
Irish Curry & chips (No chicken) 
£3.00
4 Egg Omelette
Omellette made with 4 fresh eggs
£3.00
Chilli
Chilli Rice and Chips
£5.00
Meat n Two Veg
Sunday lunch (more than two veg) priced with spotted dick desert
£7.50
The Volcano
Large buttered crumpet with chesse & 1 bacon 1 egg with beans or tomato 
£3.50
Fanny's Sextra's
Spaggetti 65p Chips £2.00
Cheese 65p Sausage 65p
Black pudding 60p  Bacon 70p
5 onion rings £1.00 Hash Brown 60p
Mushrooms 65p Tomatoes 55p
Beans 55p  Fried egg 55p
Fried Bread 40p White Toast 45p
Toast & Marmalade £1.50
Bread roll 70p Bread and Butter 40p
Coleslaw 85p Brown Toast 50p
Poached or scrambled egg on toast £2.80
Testimonials
We are very thankful for our Reviews and appreciate the feedback we recieve, it all helps to provide the service we are proud of.
Contact Us
If you would like to get in touch or even offer some feedback about your experience we would love to hear from you.
Just fill in your contact details & message we will get back to you shortly.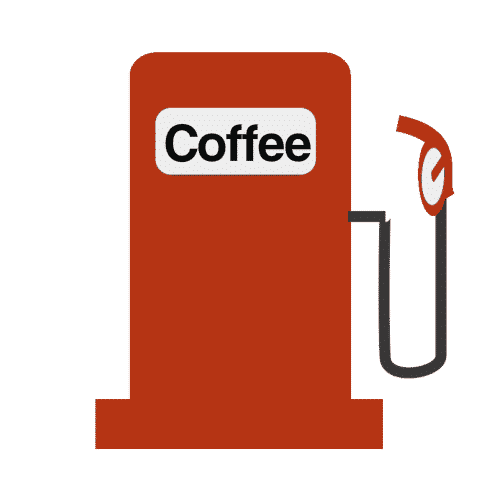 Contact us
01633 264567
info@fannyscafe.co.uk
Open Hours
Mon-Friday: 06am – 3pm
Saturday: 07:30am – 3pm
Sunday: 09am – 3pm